It's time for Pink Saturday...my favorite blog activity!
Today, I am sharing some great finds in retro clothing and accessories, as well as a pink "portrait" I did of my niece.
Here is a sweet little purse I found at Bluebird Vintage:
And a darling pink cherry print bathing suit at My Baby Jo
http://mybabyjo.com/swim/1pcswim_cherrypink.htm
.
One of my muses is my niece...a beautiful young woman who is so photogenic.
I have enjoyed photographing her when I can pin her down! This particular photograph has been collaged and manipulated - because that's just what I do! And just saturated in hot pink - because pink is such a happy color.
Yea! I just got an email that said one of my designs was chosen as a Featured Design on Zazzle's page for princess party invitations! Whoo Hooo! It's nice to be noticed, isn't it?
Here is what they said:
You've won a Zazzle Artist Award! Congratulations, brandyinthesky! Your product, Ladies of the Castle Collage Art Invitations from Zazzle.com, has been hand-picked as an example of creativity at its finest. Out of the billions of designs on Zazzle, yours was chosen for being one of the best.

As a reward, your product will appear at the top of the page listed below in the "Featured Designs" section for approximately 2 weeks. This means you, your product, and your store will be center stage!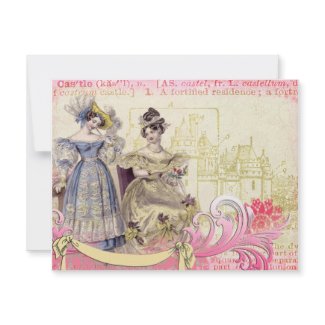 Thanks, as always, to Beverly...be sure to visit her blog for a list of participators, then go have fun browsing and sampling all the pretty pink posts. :-)
http://howsweetthesound.typepad.com/my_weblog/